Many great books have been written on the topics of leadership and management.  I am recommending the few that have had the greatest impact on me over the course of my career:
Whether challenged with taking on a start-up, turning a business around, or inheriting a high-performing unit, a new leader's success or failure is determined within the first 90 days on the job. In this hands-on guide, Michael Watkins, a noted expert on leadership transitions, offers proven strategies for moving successfully into a new role at any point in one's career. "The First 90 Days" provides a framework for transition acceleration that will help leaders diagnose their situations, craft winning transition strategies, and take charge quickly.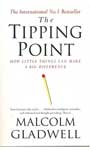 The tipping point is that magic moment when an idea, trend, or social behavior crosses a threshold, tips, and spreads like wildfire. Just as a single sick person can start an epidemic of the flu, so too can a small but precisely targeted push cause a fashion trend, the popularity of a new product, or a drop in the crime rate. This widely acclaimed bestseller, in which Malcolm Gladwell explores and brilliantly illuminates the tipping point phenomenon, is already changing the way people throughout the world think about selling products and disseminating ideas.
In this stunning book, Malcolm Gladwell takes us on an intellectual journey through the world of "outliers," the best and the brightest, the most famous and the most successful. He asks the question: what makes high-achievers different? His answer is that we pay too much attention to what successful people are like, and too little attention to where they are from: that is, their culture, their family, their generation, and the idiosyncratic experiences of their upbringing. Along the way, he explains the secrets of software billionaires, what it takes to be a great soccer player, why Asians are good at math, and what made the Beatles the greatest rock band.
In The Five Dysfunctions of a Team, Patrick Lencioni once again offers a leadership fable that is as enthralling and instructive as his first two best-selling books, The Five Temptations of a CEO and The Four Obsessions of an Extraordinary Executive. This time, he turns his keen intellect and storytelling power to the fascinating, complex world of teams. Throughout the story, Lencioni reveals the five dysfunctions which go to the very heart of why teams, even the best ones, often struggle. He outlines a powerful model and actionable steps that can be used to overcome these common hurdles and build a cohesive, effective team.
For nearly half a century, Peter Drucker inspired and educated managers–and powerfully shaped the nature of business–with his landmark articles in Harvard Business Review. Here is a priceless collection of Drucker's most significant work. Revealing a celebrated thinker at his best, Classic Drucker offers a wealth of insights and practical guidelines for managers seeking to address today's thorniest organizational challenges.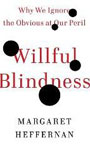 A thoughtful and entertaining treatise on the seductiveness—and consequences—of ignoring what's right in front of our eyes. We frequently ignore painful or frightening truths, subconsciously believing that denial can protect us, but our delusions make us ever more vulnerable, and whatever suffering we choose to ignore continues unabated.  The author draws examples from the private— Bernie Madoff's family's blindness to his Ponzi scheme — to the public: Alan Greenspan ignoring the housing bubble.  Heffernan's cogent, riveting look at how we behave at our worst encourages us to strive for our best.